Memories of Mabel
Mabel is [[Chippy]]'s deceased wife, and is well known by many forum members for her warm presence and casseroles. She is very near and dear to us all and may well be referred to as Forum Mom.
---
Biography
Mabel, also known as Beloved Mabel, was born on July 4, 1924 in Poughkeepsie, New York. She was the eldest of seven children of Col. John Johnson and his wife, Betsy Ford.
As a girl she had always wanted to be a school teacher [citation needed] until she was caught up in the storm of patriotism of World War II. She entered the USAFF on March, 3, 1942 and spent most of her time, even free time, serving the troops. [citation needed]
On September 2, 1945 Mabel was stationed in New York City carring for a large number of injured troops including one, Pvt. Chippy Chipperson, who had been there for almost a full year, since the siege of Bastogne. At some point in the next year the two of them were engaged and married at Hodgenville Kentucky. They moved to New Haven and had four boys, George, Thomas, John, and Mark.
Mabel passed away on August 23, 2004 with her husband at St. Joseph Hospital at 3:30pm listening to I Got Rhythm. [citation needed]
Mabel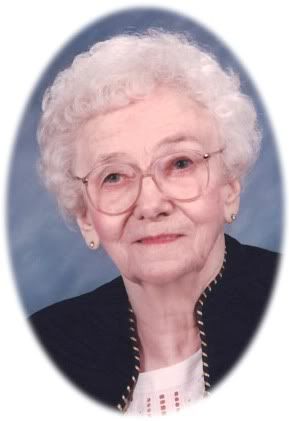 Our Beloved Mabel
Born
July 4, 1924
Hobbies
Dancing
Casseroles
Occupation
Nurse
Forum Mom
---
Memories
Chippy
*Goes inside to listen to crooner music and stare longingly at a picture of his dead wife.*
CajunGal
I'm out, Chippy. You made me well up.
stienman
Wait till he starts talking to ol' Mabel. That'll get the waterworks going!
CajunGal
They used to ride tandem bikes to the ice cream parlour after church. :'(
Allen, who is Quiet
what it was like to see her again after coming home from the war, waiting in the harbor in her best dress. standing coquettishly, trying both to stand out yet blend in with the other women and the families in the crowds, eager to see their men again, which they hadn't in many a long year.
stienman
Mabel, mabel, give me your answer true
I'm half crazy falling in love with you.
It won't be a stylish marriage
I can't afford a carriage
But you''ll look sweet
Upon the seat
of a bicycle
built for
two!
BlackCat
It happened in monterey, a long time ago
I met her in monterey, in old mexico
Stars and steel guitars and luscious lips, as red as wine
Broke somebodys heart and Im afraid, that it was mine
It happened in monterey, and without thinking twice
I left her and through away, the key to paradise
My indiscreet heart, longs for the sweetheart
That I left in old monterey
stienman
The sad part was that she dedicated her last six months making thousands of frozen casseroles for him, because she knew he wouldn't eat well once she left.
He liked the stroganoff the best.
Allen, who is Quiet
he remembers the first time he asked her to dance. he'd been aware of mabel before, been aware of her beauty, but never had the opportunity to talk to her before. the band began to play a swinging number, and he knew he wanted mabel on the end of his arm. she smiled brightly when he asked, and they spent the rest of the night dancing.
she was a hell of a woman, and we're all better for her having been here.
stienman
We all loved Mabel. She was there for us when no one else was. She always knew when one of the families needed a casserole, and never overstayed. Just stayed long enough to set what emotions needed setting right, and leave every home a bit brighter than it was when she came.
Allen, who is Quiet
listening to the way her eyes lit up when she listened to that bebop. she always had to get up and shuffle, pulling the rest of us up with her. we would dance to that jazz for a while, and sit down one by one, but she'd still be up.
Chippy
I met Mable on V-J day in New York City. I was recovering from a leg wound from Bastogne, and I had saw her as a nurse in the hospital. My leg had mostly healed, and I knew just how to show it off. I visited a local dance club, accepted and free drink and a pat on the back, and that's when I saw her. She was in a stunning black dress, with the fanciest make up and hair a country boy like me had ever seen. She recognized me from the hospital, and walked over to me. We talked about my leg, our lives, and the war. It seemed like we had talked for an hour before the band played my favorite song. I looked at her, she looked at me, and before I knew it, we were dancing.
Things went by like a blur after that. We started dating, got engaged, and had a lovely little marriage in the Kentucky country-side. We were young and in love. We moved into this nice little cottage, and it was there we started and raised our family.
After the boys left, it was just me and Mabel in the house. We would have guests over and they would laugh at Mabel's funny stories, and drool over her delicious casseroles. She always seemed to emit confidence and love, no matter where she was. She was even like that the day she started to go.
I remember the day. She was in the hospital, on a rainy Monday, I believe. I came into her room, bringing with me an old record player. I played our song. The Song we danced to. The song we fell in love to. She looked at me with such love and appreciation. She couldn't dance anymore, but it seemed like her mind was going off on some intense, passionate dance routine. She wanted to go that way.
She was the most amazing person I have ever met. She was my only love. She was my Mabel.
CajunGal
:'( Well… I'm sad forever.
Damn you all for making me mourn an imaginary woman.
Chippy
Mabel always said I was like Clark Gable, but more dashing..
drawn_inward
He used to carry her up the stairs to their bedroom when her arthritis flared up.
chakz
I wasn't gonna say nothin' but then everyone started talking about mabel. I was pretty young when I first met her. Just some dumb neighbor kid who lived up the street. I was out on my new skate board day after my birthday. I was going by her house, fell and skinned my knee. She must a saw me from her window because she came right out dragged me inside and fixed me up right as rain. After that she was like the aunt I never knew but always needed. Me and a bunch other kids who lived on that street. Anytime we had problem, done something stupid we couldn't tell our parents about or just needed someone to listen she was always there. After I grew up and moved away it still hit me pretty hard when I heard she passed. I hope old mister chippy is doing alright. He loved her so much….
Occasional Poster
I was so sad when I got the news about Mabel's passing.
My first encounter with Chippy and Mabel was not a pleasant one, but it was very important to me. I was twelve years old at the time and had earned the reputation of being a bully and a bit of a lost cause. My father had left my mother when I was very young and I had never learned to respect other people.
I was harassing one of the neighborhood kids on the sidewalk when out of nowhere Chippy grabbed my neck and forced me to apologize to the kid. He then brought me into their house and gave me a stern talking to about right and wrong. Afterwards Mabel gave me a popsicle, as if to tell me that it was all right, everyone can make mistakes.
I believe that they saved my life that day. I had been heading down a dark path and they set me straight. It wasn't easy to regain the trust of the townsfolk, but through hard work and diligence I was able to end up an honest and productive member of society.
Thank you Chippy. Thank you Mabel.
Vytamindi
Chippy… You know that thing Mabel did with her tongue? I taught her that.
Chippy
Oh. Well, thank you.
SeraRelm
He's just not been the same ever since…

Jake
She wasn't flashy about it, but Mabel really was a pillar of our little community. I guess that's why nobody was ever bothered that little, insignificant things would be missing after one of her visits (or if they were bothered, they never said nothing). She was just one of those people that did so much good around town, you wouldn't ever think any other way about her. Mabel always knew who was sick or even just lonely and could use one of her casseroles, some chicken soup, or a fresh batch of cookies. If anybody noticed that she visited Mr. Thompson (who always seemed to have a little more cattle after a storm that saw other folks lose some of theirs) or those Davis brothers (that treated that little niece of theirs so unkindly) just a bit before they turned up at the morgue, nobody said a word, least of all Sheriff Dawkins. No, the town just tended to take them as the town could do without.
Vytamindi
I remember when CG and I learned how to make pies at Mabel's place. After our quality time spent rolling out the crusts and making everything from scratch, she gave us a decadent sliver of her blue ribbon lemon icebox pie.
Twitch
I worked at the local dance hall, before it went out of business, and I remember every Thursday night, and indeed other nights, when she would walk in with a beaming smile on her face… I changed the records and swept the floors, most patrons didn't notice me but not Mabel. She was always happy and dancing no matter what was playing, though Chippy didn't care much for Elvis, she always had a kind word to say.
There was this one night when we first got Rock around the Clock, Bill Haley, and she just loved it. Dragging Chippy onto the floor time and time again, dancing all night. She even came in on that last sad night, when we closed for the last time and she had baked each and everyone of us one of her famous casseroles. Here's to the swingin-ist lady stateside.
Deschain
Ever since I was a little boy, I could recall Mabel shopping at Pa's grocery shop. We used to say that you could set noon on the store clock to her arrival. She always dressed modestly, purse over her shoulder, and a page of coupons from the local newspaper neatly tucked into her wallet. I would follow her around each time she came, helping her get the ingredients for her famous casseroles. My, even now so many decades later, I can still remember the ingredients off the top of my head: salt, milk, onion, beef, tuna, cream cheese…. She watched me grow from an awkward young boy to a strapping young man, and I watched her age gracefully until she was like a grandmother to all the boys who had grown up in the town. No longer did I skip after her, fetching what she needed, now I practically ran the store while Pa was off in 'Nam. I made sure to give her a little discount on all the food she bought, but I never told her- surely she'd berate me for treating her unnecessary kind. But her casseroles! I would be steeped in sin if I said a cross word about them. I asked her one time how she made them so delicious. I knew her recipe by heart, I said, had known it for years since I was a boy. But I never could imagine anyone could have taken such mundane ingredients and turn them into the savory bits of ambrosia that would make even the Devil hisself cry tears of joy. She smiled at me, patted my shoulder, and said, "Oh Charlie, you can't just sell the secret to cooking off the shelf. It's got to come from the heart." And I never doubted her. Maybe she added something special that couldn't be found in your average grocery shop or maybe all she put in was a touch of homespun love. Whatever it was, I no longer cared. Even when times were hard, she still made her weekly run. Even when the big chain stores opened up and offered produce at lower prices, she kept on shopping with us. It was like she was the voice of the people, a irreplaceable part of the small-town community that we grew up in. Nothing could have made us sadder than Chippy's announcement that Mabel had taken ill. For once, in decades, we no longer had her radiant smile herald in the Saturday afternoons. Even though that year there was the worst snows of the century, I would walk over to her house and deliver whatever groceries she needed. And my, how she did bake. She must have churned out hundreds of casseroles. And when she passed, I closed the shop for the first time in decades as well. A day without Mabel was not a day worth doing business at all.
It's been many a long year since I retired moved to my sister's town. But still, everytime I pass by a Mom and Pop grocery, I get the urge to stop inside, pretend I am ten all over again and Mabel has just arrived.
Baerdog7
Mabel, I'll never forget her. I remember the whole story as if it were yesterday. You see, Chippy and I have been best friends since childhood. We grew up together, played football in the fall together and baseball in the spring. When America joined the war, Chippy and I even enlisted in the army together. Can you imagine that? Young "Chippy" Chipperson and Jon Baer, two fresh-faced kids from Kentucky marching off to play at soldiers. We fought side-by-side through Normandy and Market Garden. Things got bad in Bastogne though. Chippy got caught in the open during a round of shelling and took a nasty piece of shrapnel in his leg before he could get to our foxhole. Trees were exploding all around us; I couldn't let him lie out there like that and drug him back to our foxhole. You should have heard how badly Chippy tore into me for risking my life doing something stupid like that. I didn't care though, he was my best friend. Lucky for Chippy, he got sent back home due to heal. I got promoted and had to fight until the end of the war.
Well once I got back to the States I naturally had to visit my best friend Chippy in the hospital. We talked for hours, catching up with each other. I told him war stories about me and the rest of the squad, and Chippy started telling me about a nice nurse that he'd gotten to know somewhat. Since his leg was pretty much healed by that point, we went out the dance hall that night and wouldn't you know it? Mabel was there. She came up to us and Chippy introduced me to her. Soon enough, the two of them were twirling around the dance floor, putting everyone else to shame.
Things moved pretty quickly after that. Chippy and Mabel went steady and soon enough they were married. It was a beautiful ceremony, just for family and close friends and I was honored to be Chippy's best man. Mabel was radiant in her lacy white wedding dress. I had never seen either of them more in love.
I moved to New Haven, Kentucky shortly after Chippy and Mabel did. I ended up getting a job as a deputy sheriff and soon enough I had a wife of my own, Irene. Irene and I moved in next door to Chippy and Mabel shortly after we got married. We had children of our own and they loved to go over to "Auntie Mabel's" and play. While Chippy and I would go hunting or fishing on the weekends, Irene and Mabel would get together and bake or quilt or take the kids out on little field trips. I was an only child and Irene's family lived in Indiana so it was nice to think that the kids had their "Auntie Mabel" right next door whenever they wanted to see her. And Mabel, bless her heart, always did everything she could to make them feel like family.
Decades passed. The children grew up and moved out of the house but we still lived right next door to Chippy and Mabel. I gave another best man speech at their 50th wedding anniversary when they renewed their vows, just as I had so many years before. It was truly amazing seeing just how in love they both were after all these years. I think they may have been even more in love then than they were when they first got married.
It was just a few months before Mabel's 80th birthday when we found out she had pancreatic cancer. She fought it bravely, never letting herself drown in grief. She worried more about what Chippy would do after she passed than about herself. I remember Irene would spend all day over at her house during her last months, helping Mabel make and stockpile frozen casseroles for her husband. Not long after her birthday, though, the cancer got so bad she couldn't stay home anymore. I drove with Chippy as we took her to St. Joseph's hospital. The doctors couldn't do anything but try and make the pain as tolerable as possible for her. I remember waiting outside the hospital room on August 23rd, 2004 while Chippy played their song for her one last time. Even though I wasn't in the room, I couldn't help but break out into tears right there in the hallway as the song ended and her heart monitor flatlined.
Mable was one of the best friends I ever had. She was kind, generous, and genuinely loved life. She was truly one of a kind and I don't think I will ever meet someone quite like her ever again. Mabel may have passed away, but she will always live on in my heart.
Here's to you, Mabel. I hope you're dancing in Heaven.
page revision: 6, last edited: 24 Oct 2009 23:26